Fleetwise are New Zealand's leading independent fleet manager. They help their clients with a customised fleet management solution and the software to automate and optimise Pool booking – keeping track of drivers, vehicles and cost centres to keep the fleet running at its best.

We were introduced by HubSpot to partner with the client in delivering a superior website and integrated CRM solution.
THE CHALLENGE
While Fleetwise is a market leader there was a gap in common customer understanding, so we before we started designing, we need to go back a step to understand the customer and their needs.
THE SOLUTION
We began with a customer immersion to build out a detailed buyer persona and journey. From there we developed a detailed list of requirements for the website.

We then refined the sitemap and built out high fidelity wireframes in Figma. This provided our client with a prototype to test with all key stakeholders. The site was then developed in the HubSpot CMS providing the client with drag and drop content management functionality and inbuilt SEO tools to name but a few.
THE OUTCOMES

After the first two months of launch the site grew users by over 200% with bounce rates down from 73% to 59%. Importantly they were now ranked number 1 for vehicle booking software.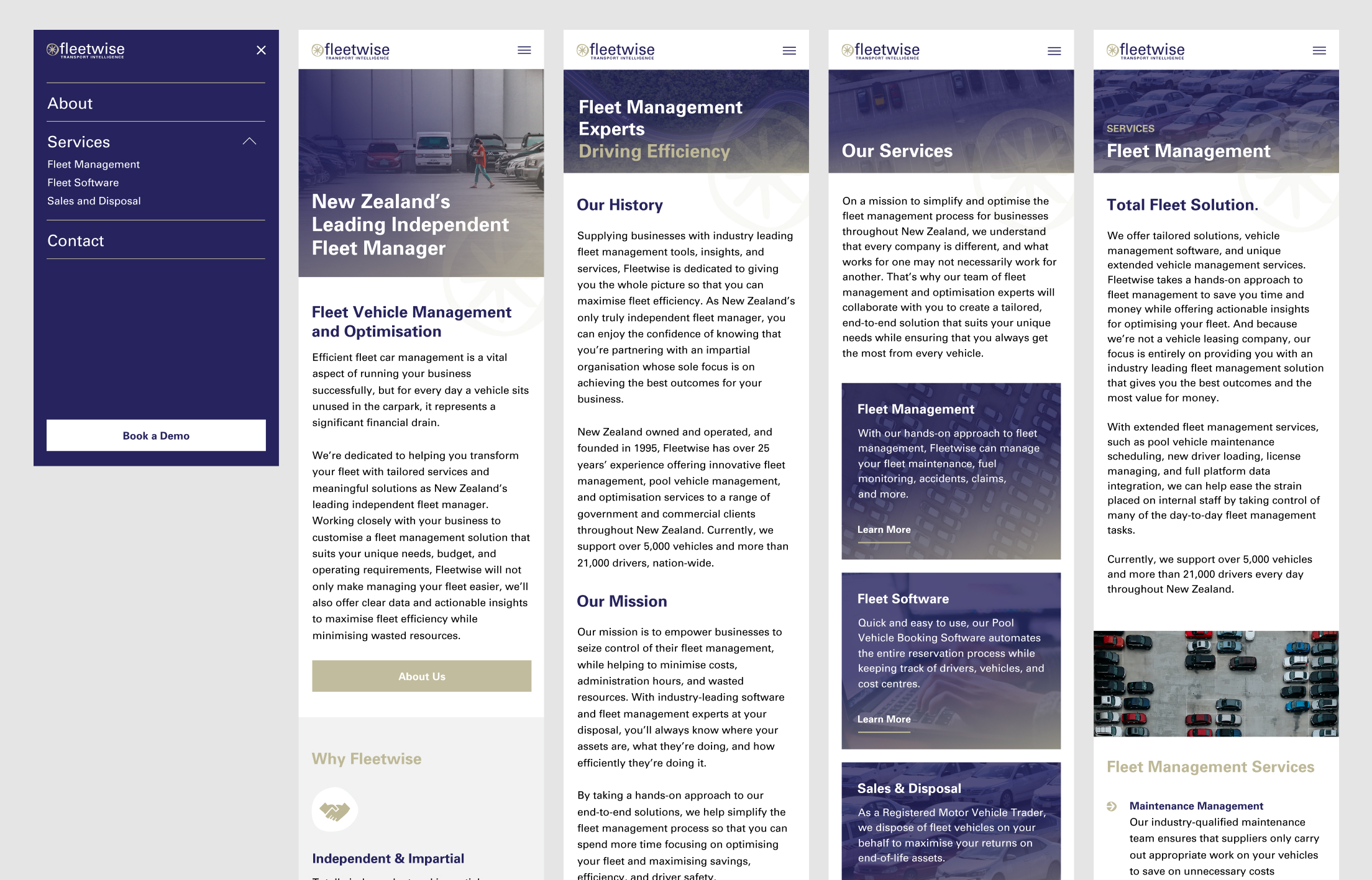 Responsive Mobile Design Screens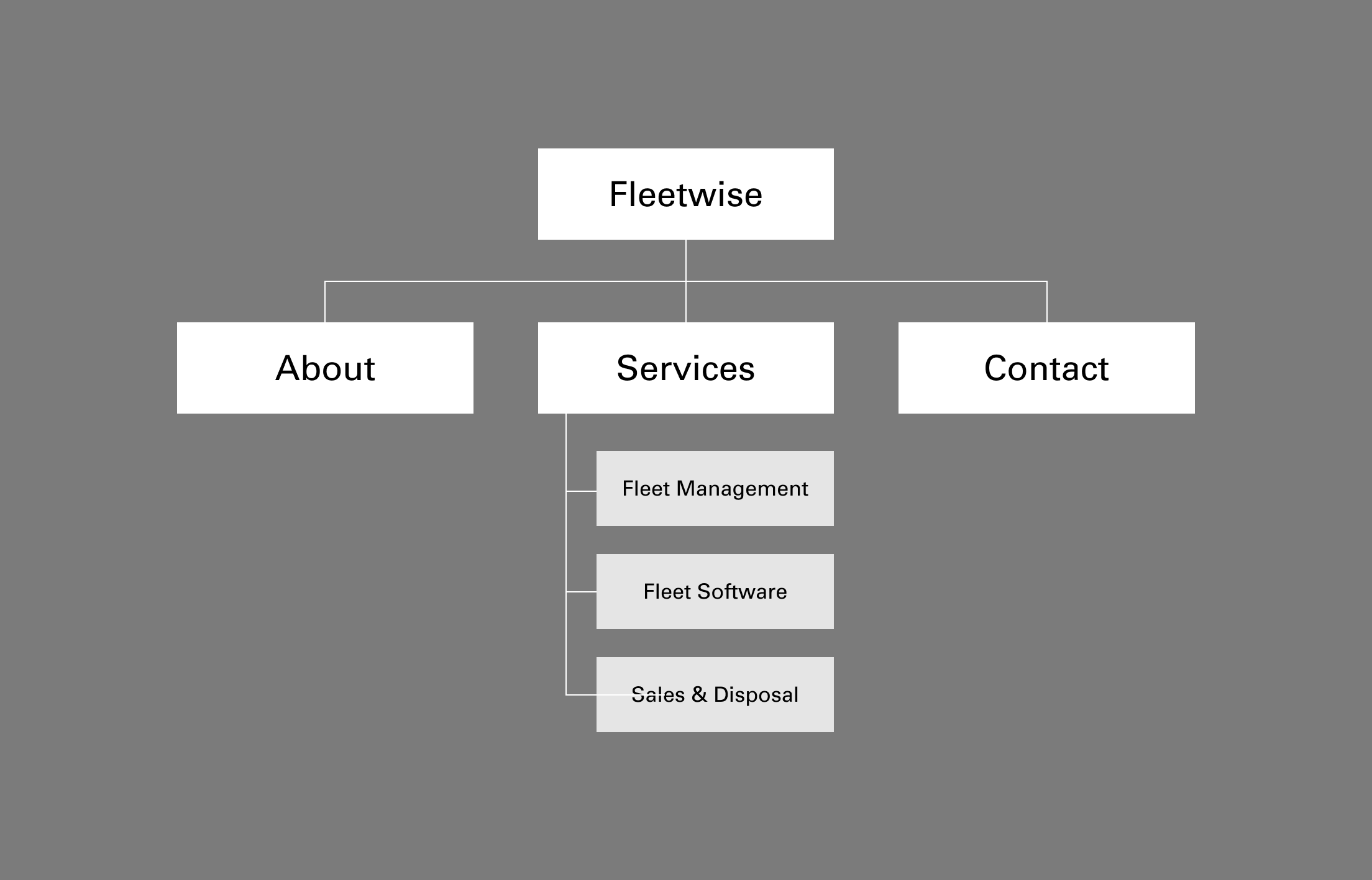 The process: Site Map, Wireframes, Design, Development in Hubspot CMS