We have been involved with Toshiba Air Conditioning for over six years. In that time, we have come to understand the marketing drivers of success in the air conditioning market. The product is essentially a white box and largely, most brands feature the same attributes. So, branding initiatives have been the key to our client's success and we've enjoyed the journey!
---
THE CHALLENGE
The air conditioning market is dominated by large, well-funded competitors like Fujitsu. Therefore, the challenge in bringing to life the Toshiba Air Conditioning brand was immense.
THE STRATEGY
We commenced our journey with market research. We mapped the market features and benefits using a 'blue sky' methodology. What we found was that no brand was talking about the power inherently built into the system to get cool quickly. Now Toshiba is the leading technology player in the category, technology is the Toshiba master brand positioning so it made sense to utilise this given the units are largely undifferentiated from a visual point of view. So, we decided to make Toshiba's positioning all about the technology to get cool fast.
THE OUTCOMES
We developed the campaign 'Get Cool Fast' as a vehicle to communicated the technology inherent in the Toshiba units. We have executed this across multimedia channels such as TV, magazine, online advertising and content marketing.
Growth in dealerships carrying Toshiba Air Conditioning
3+ years of continuous growth of +10% pa.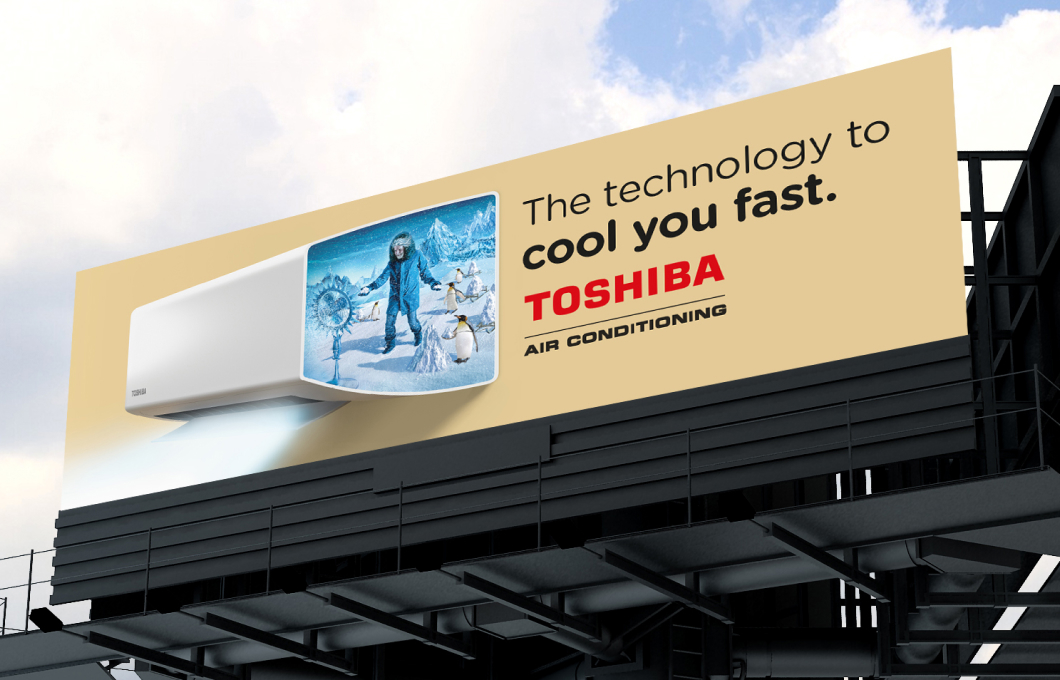 Jack Frost Campaign – Outdoor Ad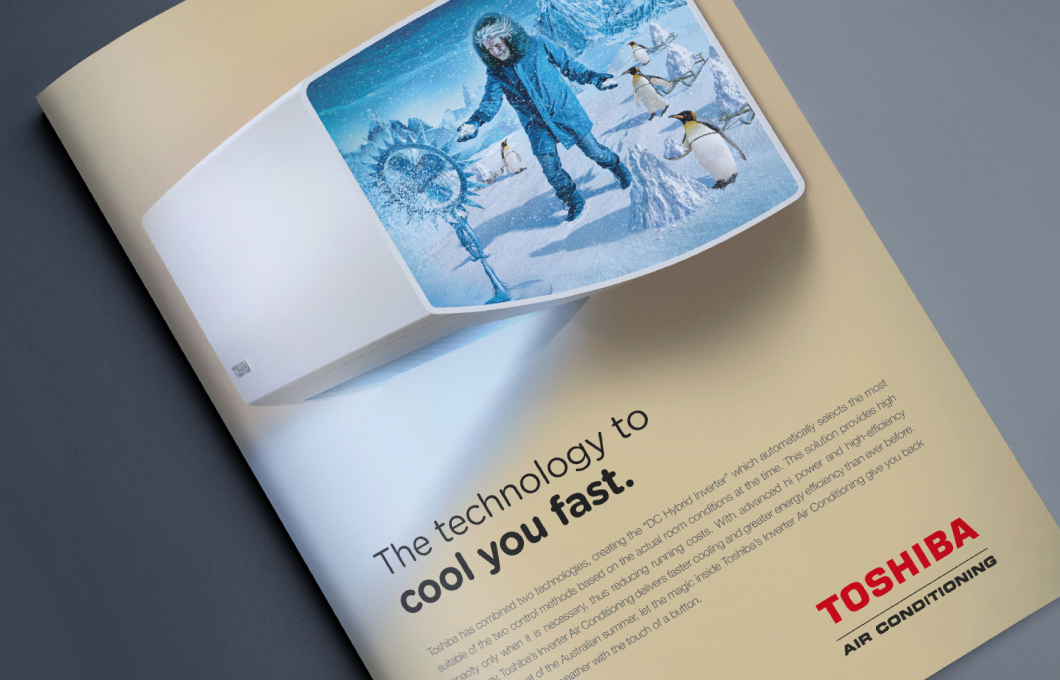 Jack Frost Campaign – Print Ad
Get Cool Fast Campaign – TV Commercial
Get Cool Fast Campaign – Poster