Digital transformation is disrupting everything – especially how people buy. As shoppers and consumers, we find it easy to ignore broadcast advertising and cold sales tactics: instead we are empowered to conduct our own research for the right solution.
Marketing and sales technology is one of our core service pillars, so we see our role as a partner in helping you select the right technology that's best for your growth ambitions.
Collab goal: One team, One tech stack, One growth outcome
Marketing and sales technology should be the enabler to bring together the teams, strategies and campaigns of your Marketing and Sales functions. We take an integrated and collaborative approach to Marketing and sales technology. Whether it is your website, your CRM or your marketing technology we will work towards a masterplan so you can be sure that individual technologies work together and provide your business with the best chance of achieving your goals.
This is where our Sales Enablement consulting services designed to help:
Improve sales team efficiency, response and close rates.
Improve sales prospecting, targeting and customer retention.
Improve sales and marketing alignment and accountability.
Improve sales performance measurability and forecasting.
Drive new sales revenues from existing databases.
Our sales enablement services will help you ORGANISE, OPTIMISE and ALIGN your sales efforts.
MARKETING & SALES AUTOMATION
We are a gold tiered Certified Solutions Partner of HubSpot. Through HubSpot we can manage your prospects, customers through marketing and sales automation, including content like blogs, video and amplification via email, social media, advertising.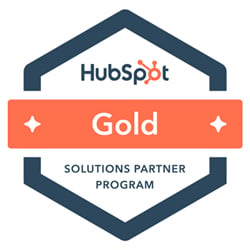 However, we also understand that Marketing and Sales automation is a huge mountain to climb for some businesses.
You're not alone, as HubSpot Solutions Partners, we're here to help you with your HubSpot integration and training as your agency partner, ensuring you get the most of HubSpot tools and grow better.
We understand that generating leads can come at a significant cost and often results in prospects that are not a great fit. This is where our Marketing and Sales Enablement services designed to help by:
Improving efficiency, response and close rates
Improving prospecting and targeting
Improving sales and marketing alignment and accountability
Improving performance measurability and forecasting
Driving customer retention and new revenues from existing customers
Inbound marketing and sales is not complete without automation and it's not complete without a consistent review of critical data. We're here to review your inbound marketing strategy and tactics to optimise your program, drive more leads and close new customers.
We'll help your marketing and sales be better organised, better optimised and better aligned with HubSpot.
BE BETTER ORGANISED
CRM Implementation
Define deal stages, custom fields
Initial CRM Data Migration
Lead Routing and Ongoing Audits
Build Custom Views for Reps
Build Custom Reports for Managers
CRM Data ongoing clean-up
BE BETTER OPTIMISED
Sales Enablement
Email template creation and optimization
Sequence creation and optimization
Sales document library
Case study creation
Prospecting automation with Meetings Links
Implement Messages App
BE BETTER ALIGNED
Sales & Marketing Alignment
Buyer profiles
Buyer personas
Define MQLs/ SQLs
Define Lead Stages
SLA and Reporting
Develop supporting content plan & execution
Establish a feedback mechanism
SYSTEMS INTEGRATION
We provide web integration services to ensure our web design and development works perfectly with your own IT systems and those of your partners. We import / export data into HubSpot, ERP systems and third-party accounting packages such as Xero, Quickbooks, MYOB and EXO.
API DEVELOPMENT
If your business requires your website applications to integrate with multiple applications including mobile phone apps, we can implement a RESTful API. A RESTful API separates your business logic from all your applications and provides your business with greater flexibility and scalability.
TECHNOLOGY STACKS
Laravel
SilverStripe
Cake PHP
Phalcon
Codeigniter
Vue JS
HubSpot CMS
CUSTOM WEB APPLICATIONS
Sometimes templates and SaaS products have limitations on customisation for your business needs and will not achieve your objectives. We have extensive experience in creating customised online software for complex business applications. In fact, the more complex, the better.
CONTENT MANAGEMENT SYSTEMS
We can cutsomise our CMS to suit your business, right down to the finest detail. We work and fully support CMS platforms such as Laravel, SilverStripe, HubSpot, WordPress, Joomla and Drupal and other popular CMS systems within the PHP framework.
CLOUD HOSTING AND DATA SECURITY
We offer support services for cloud hosting on Amazon AWS. We place great importance on application security and consider potential security breaches in software design and implementation.
RELATED BLOG POSTS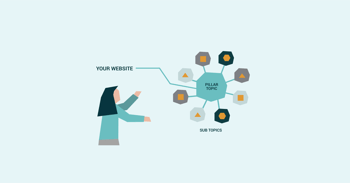 How to Implement a Pillar Content Strategy for Financial Advisors
Read more >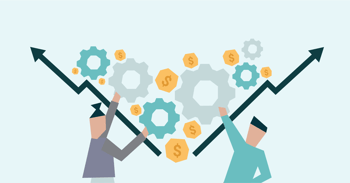 How to Run an Inbound Marketing Campaign for Financial Advisory Firms
Read more >