Digital transformation is disrupting everything – especially how people buy. As shoppers and consumers, we find it easy to ignore broadcast advertising and cold sales tactics: instead we are empowered to conduct our own research for the right solution.
Marketing and sales technology is one of our core service pillars, so we see our role as a partner in helping you select the right technology that's best for your growth ambitions.
Collab goal: One team, One tech stack, One growth outcome
Marketing and sales technology should be the enabler to bring together the teams, strategies and campaigns of your Marketing and Sales functions. We take an integrated and collaborative approach to Marketing and sales technology. Whether it is your website, your CRM or your marketing technology we will work towards a masterplan so you can be sure that individual technologies work together and provide your business with the best chance of achieving your goals.
This is where our Sales Enablement consulting services designed to help:
Improve sales team efficiency, response and close rates.
Improve sales prospecting, targeting and customer retention.
Improve sales and marketing alignment and accountability.
Improve sales performance measurability and forecasting.
Drive new sales revenues from existing databases.
Our sales enablement services will help you ORGANISE, OPTIMISE and ALIGN your sales efforts.
WEBSITE DESIGN & DEVELOPMENT
Your website is the single most important component of your inbound marketing strategy.
We aim to create impactful, lead-generating websites that are constructed on the pillars of inbound marketing and buyer's journey. When users visit your site, it's essential to give them the information they're looking for that is relevant and helpful. Our goal for your website is to develop it in this way so you create a powerful online presence that sets you up for sustained success.
SYSTEMS INTEGRATION
We provide web integration services to ensure our web design and development works perfectly with your own IT systems and those of your partners. We import / export data into HubSpot, ERP systems and third-party accounting packages such as Xero, Quickbooks, MYOB and EXO.
API DEVELOPMENT
If your business requires your website applications to integrate with multiple applications including mobile phone apps, we can implement a RESTful API. A RESTful API separates your business logic from all your applications and provides your business with greater flexibility and scalability.
TECHNOLOGY STACKS
Laravel
SilverStripe
Cake PHP
Phalcon
Codeigniter
Vue JS
CUSTOM WEB APPLICATIONS
Sometimes templates and SaaS products have limitations on customisation for your business needs and will not achieve your objectives. We have extensive experience in creating customised online software for complex business applications. In fact, the more complex, the better.
CONTENT MANAGEMENT SYSTEMS
We can cutsomise our CMS to suit your business, right down to the finest detail. We work and fully support CMS platforms such as Laravel, SilverStripe, WordPress, Joomla and Drupal and other popular CMS systems within the PHP framework.
CLOUD HOSTING AND DATA SECURITY
We offer support services for cloud hosting on Amazon AWS. We place great importance on application security and consider potential security breaches in software design and implementation.
RELATED BLOG POSTS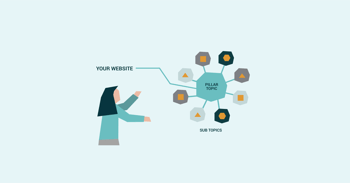 How to Implement a Pillar Content Strategy for Financial Advisors
Read more >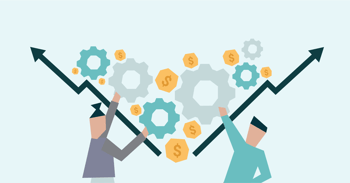 How to Run an Inbound Marketing Campaign for Financial Advisory Firms
Read more >