WE'RE EXPERTS IN MARKETING FOR FUND
MANAGERS, PLANNERS, BROKERS AND ADVISORS
The way clients seek and interact with financial services providers has changed. Within a highly regulated, and complex industry being customer-centric has never been more important. For those wanting to grow in the post Royal Commission market, and the Covid-19 environment, we are the right agency for you.
What can you expect from Collab Agency Financial Services Marketing?
We are marketing and sales experts with significant financial services experience, covering financial planning, mortgage broking, banking, funds management and advisory firms. We understand the complex issues and opportunities surrounding the mixed B2B and B2C nature of many financial markets.
At Collab Agency, we offer a wide array of marketing services that we assemble to help your financial services business grow. However, our greatest skill is helping you discover your unique self and your distinctive way to stand out as the trusted solution for your potential clients.
We can help you with your marketing and sales strategies covering:
Marketing and Sales strategy for financial service firms
Branding for financial services firms
Inbound marketing for financial services firms
Website development for financial services firms
Marketing automation for financial services firms
CRM and sales enablement for financial services firms
CLIENTS WE'VE WORKED WITH IN THE
FINANCIAL SERVICES INDUSTRY

BUILD A STRONG CONTENT PIPELINE FOR YOUR FINANCIAL SERVICES ADVISORY FIRM
Content is one of the most powerful tools in your marketing toolbox for informing, entertaining, educating and engaging your customers. It's critical, because the Financial Services buyer is in charge of the buying process and as such, you need to nurture their buying journey with helpful, useful content.

HOW TO POSITION YOUR FINANCIAL ADVISORY BRAND FOR SUCCESS
There's a sameness that has crept into the financial services marketplace – across the board from accountants to planners and brokers the brand colours, claimed expertise and the tone of voice is quite similar. It's almost as if there's an unconscious feeling of comfort and safety that we experience by being part of the 'herd' and thus we gravitate to what we know.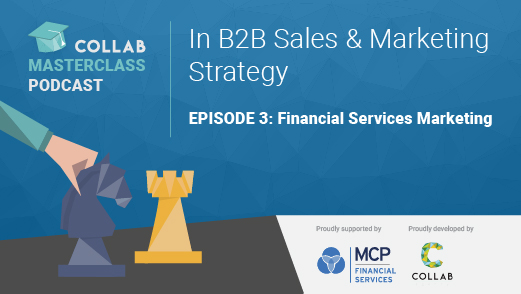 LISTEN TO OUR PODCAST
For those of you who are travelling around, this podcast episode is great listening for financial services marketers and business owners. Listen to the two Davids talk about all aspects of Financial Services Marketing.
Key topics covered:
Brand positioning for financial services businesses
Building customer trust with financial service businesses
Lead generation for financial service businesses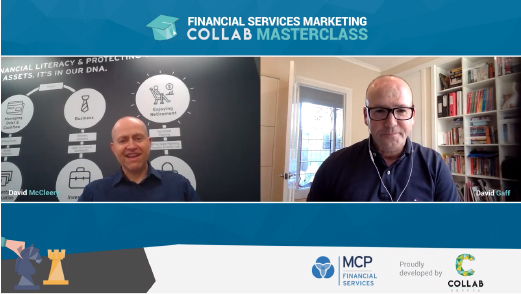 WATCH THE MASTERCLASS
A special thanks to David McCleery of MCP Financial Services for your time and insight. Watch the two Davids talk about all aspects for marketing for financial service businesses - from positioning to lead generation, there's lots of great advice and insights to consider.
Key topics covered:
Building trust with clients of financial services businesses
Client retention for financial service businesses
Battling financial service business sameness with brand positioning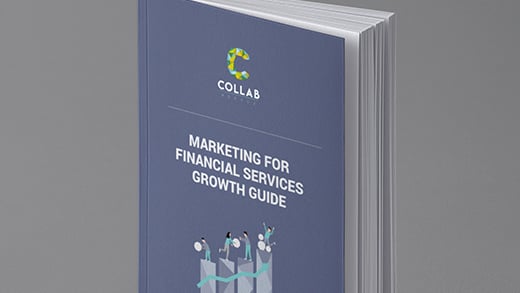 MARKETING STRATEGIES FOR FINANCIAL SERVICES BUSINESSES
As featured in the Australian Financial Review, post the banking royal commission we identified three main issues that impacted financial services firms. So, what has changed 12 months on? The short answer is not much. In fact these three issues are more important to address in your marketing than ever before.
Trust & reputation
Short term pain, long term gain
Lack of customer centricity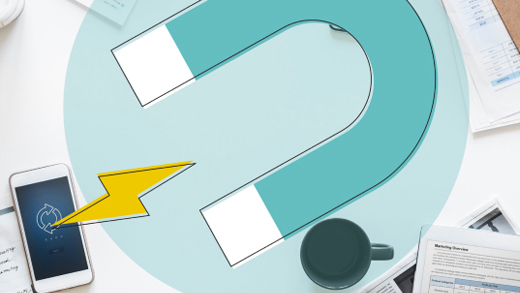 USING INBOUND MARKETING TO REBUILD TRUST IN FINANCIAL SERVICE ADVISORS, PLANNERS & BROKERS
Placing customers at the centre of Financial Services advisory, planning and broker businesses is a non-negotiable post the Financial Services Royal Commission. So how do you re build the trust in your Financial Services business? The Inbound Marketing framework is a great way to commence this journey by:
Attracting the right customer with content tailored for their needs
Converting engagement in your content through solutions you provide
Closing clients with a solution that helps achieve their goals
Delighting clients by helping beyond the service you provide