We're Marketing Experts for Financial Fund Managers, Planners, Brokers and Advisors
The highly regulated and complex nature of most financial services businesses requires a customer-centric and collaborative marketing approach. Most importantly advisors need a specialist partner who listens to them and their customers so they understand the nuances and specific issues relating to financial services-based businesses.

At Collab Agency, we are financial services marketing specialists with significant experience and understanding of the different types of financial service providers and the markets they serve.
We pride ourselves on listening to our clients and their customers so we can provide clarity around strategic marketing issues. And we don't leave it there, as we execute collaboratively with you and your team to implement our custom growth plans for your financial service advisory business.
CONFUSED ON WHERE TO START? GET A FREE STRATEGY WORKSHOP (VALUED AT $3900)
Specialist financial services marketing capabilities:
Customer strategy

Brand strategy

Communications strategy

Marketing research

Marketing strategy workshops
WEBSITE DESIGN & DEVELOPMENT
User experience research & UI design

HubSpot CMS development

WordPress CMS development

Laravel development


ASW hosting
Advertising concept development

Brand identity

Design of brand assets

Copy writing


Art direction and supervision
MARKETING CAMPAIGN MANAGEMENT
Creative asset design and production

Media planning & buying

Email marketing management

Digital marketing execution


Project management and reporting
Inbound Marketing strategy

Buyer persona and journeys

Content pillars

Video and photographic content


Blogging and written content
HUBSPOT CRM & MARKETING AUTOMATION
Setup and onboarding

Automation and workflows

Pipeline and deal board setup

CMS and custom object development


Reporting and dashboard
KEY INSIGHTS FROM FINANCIAL EXPERTS
WE ARE RECOGNISED FOR EXCELLENCE IN THE FINANCIAL SERVICES INDUSTRY
Built a digital platform for CLE to enable brokers to align dept propositions to lenders.
CLIENTS WE'VE WORKED WITH IN THE
FINANCIAL SERVICES INDUSTRY
WHY SHOULD YOU TRUST US TO GROW YOUR FINANCIAL ADVISORY BUSINESS?
Yes, we

really listen!
Talk to one of our experts and see for yourself.
INSIGHTS FOR FINANCIAL SERVICE BUSINESSES


HOW TO IMPLEMENT A PILLAR CONTENT STRATEGY FOR FINANCIAL ADVISORS
When it comes to a successful content marketing strategy, producing high-quality and valuable content is only half the battle. To attract leads and engage your audience, they first need to be able to find your content. But with more than 600 million blogs on the internet, and an estimated 7.5 million blog posts per day, getting your content in front of your target audience can be quite the challenge.


HOW TO RUN AN INBOUND MARKETING CAMPAIGN FOR FINANCIAL ADVISORY FIRMS
If you're a financial advisor looking to get started on your next marketing campaign, you're probably wondering how best to connect with your target audience. The traditional method would be an outbound marketing strategy in which messaging is pushed 'out' to consumers to get them interested in your services. But wouldn't it be so much easier if your audience came to you instead?

BUILD A STRONG CONTENT PIPELINE FOR YOUR FINANCIAL SERVICES ADVISORY FIRM
Content is one of the most powerful tools in your marketing toolbox for informing, entertaining, educating and engaging your customers. It's critical, because the Financial Services buyer is in charge of the buying process and as such, you need to nurture their buying journey with helpful, useful content.

HOW TO POSITION YOUR FINANCIAL ADVISORY BRAND FOR SUCCESS
There's a sameness that has crept into the financial services marketplace – across the board from accountants to planners and brokers the brand colours, claimed expertise and the tone of voice is quite similar. It's almost as if there's an unconscious feeling of comfort and safety that we experience by being part of the 'herd' and thus we gravitate to what we know.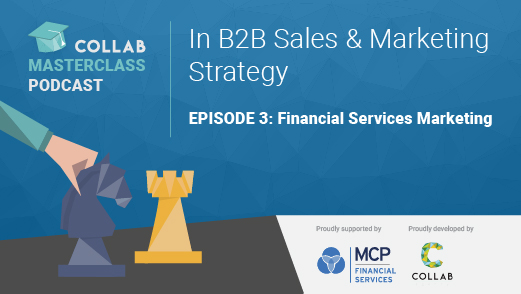 LISTEN TO OUR PODCAST
For those of you who are travelling around, this podcast episode is great listening for financial services marketers and business owners. Listen to the two Davids talk about all aspects of Financial Services Marketing.
Key topics covered:
Brand positioning for financial services businesses
Building customer trust with financial service businesses
Lead generation for financial service businesses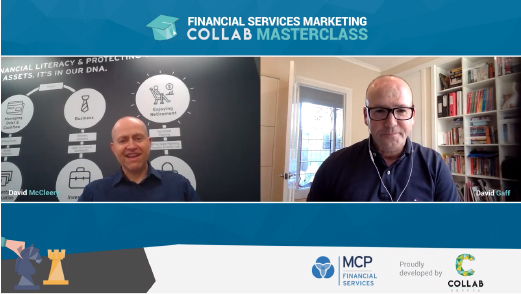 WATCH THE MASTERCLASS
A special thanks to David McCleery of MCP Financial Services for your time and insight. Watch the two Davids talk about all aspects for marketing for financial service businesses - from positioning to lead generation, there's lots of great advice and insights to consider.
Key topics covered:
Building trust with clients of financial services businesses
Client retention for financial service businesses
Battling financial service business sameness with brand positioning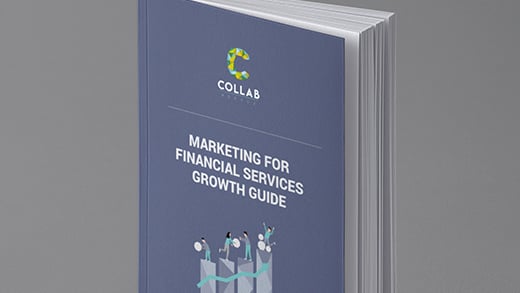 MARKETING STRATEGIES FOR FINANCIAL SERVICES BUSINESSES
As featured in the Australian Financial Review, post the banking royal commission we identified three main issues that impacted financial services firms. So, what has changed 12 months on? The short answer is not much. In fact these three issues are more important to address in your marketing than ever before.
Trust & reputation
Short term pain, long term gain
Lack of customer centricity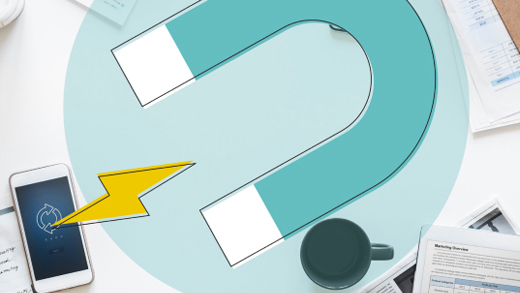 USING INBOUND MARKETING TO REBUILD TRUST IN FINANCIAL SERVICE ADVISORS, PLANNERS & BROKERS
Placing customers at the centre of Financial Services advisory, planning and broker businesses is a non-negotiable post the Financial Services Royal Commission. So how do you re build the trust in your Financial Services business? The Inbound Marketing framework is a great way to commence this journey by:
Attracting the right customer with content tailored for their needs
Converting engagement in your content through solutions you provide
Closing clients with a solution that helps achieve their goals
Delighting clients by helping beyond the service you provide