Remove friction in your buyer's journey
As a HubSpot Solutions Partner we leverage HubSpot's CRM Platform to help manage and grow our client's prospects, leads and customers.
HubSpot's marketing and sales technology enables us to bring together the teams, strategies and content of your Marketing and Sales functions. We take an integrated and collaborative approach to CRM on-boarding. Whether it is your website CMS, your blog, your landing page, social media or eDM, we will work towards a masterplan, so you can be sure that individual tactics work together as one cohesive growth strategy. This provides your business with the best chance of achieving your goals.


HubSpot is a CRM platform built to deliver an 'Inbound' way of growing your business.
What do we mean by 'Inbound'? The 'Inbound' framework is all about empowering your buyer throughout the buying journey, so that they (and your business) can achieve their goals.

We work within the 'Inbound' framework to develop a plan that attracts visitors, engages leads and delights customers. Known as the 'flywheel', this framework is all about removing the friction between each stage, driving referrals and repeat sales.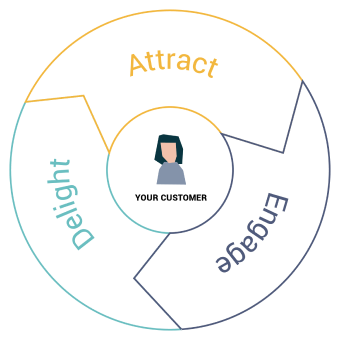 One source of truth
HubSpot, unlike other CRM platforms, is built off the one code base, which means that everyone in your business is working off the same record. This makes for a smoother customer experience and allows for seamless scalability for smaller business as they grow in scale.
As a HubSpot Solutions Partner, we're here to help you successfully work across all of the tools in HubSpot's CRM Platform. We can help integrate the CRM with other critical software in your business such as your ERP or Financial Management software applications to enable two-way, real time updates.
Whether it is the CRM, CMS, Marketing, Sales, Service hubs, or the entire platform, we can help with training, inbound marketing and CMS development as your agency partner, ensuring you always get the most from HubSpot's tools.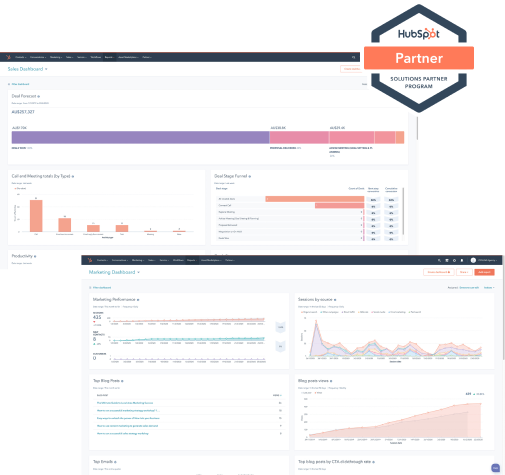 HUBSPOT CMS HUB DEVELOPMENT
We often hear our clients say about their website, "it's just not easy to make updates to my site!" Or "I wish I could have more control over my website, so didn't have to go to my Developer or Agency to set up, run and report on campaigns!"

As your HubSpot Solutions Partner and developer, we can help you create powerful websites that you and your customers will love to use without the hefty price tag.
Examples of sites we have developed in HubSpot's CMS Hub.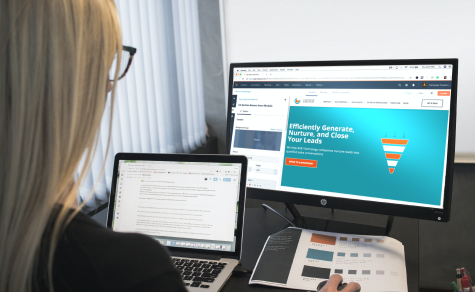 If you can imagine features like intuitive drag and drop editing where you can create and edit content across your website; pre-built themes for fast page deployment, email and landing pages for campaigns; SEO recommendations; inbuilt site security then the HubSpot CMS Hub provide the following benefits:

1. Cost savings
At only $410/year, HubSpot's CMS Starter package includes hosting as well as savings on costs for SSL certificates and ongoing security and plugins updates required by open source platforms like WordPress which are generally required to be made by your development team.

2. One integrated customer platform
Manage and leverage your website seamlessly with your your Marketing activity and CRM. Plus, there is room to scale with seamless integration to additional HubSpot Sales and Marketing Hubs. So, no more working across unconnected applications and instead work with your entire digital ecosystem in one place.

3. Be in the drivers seat of your website
HubSpot's CMS is made for marketers and boasts superior usability to Wordpress with drag and drop functionality and WYSWYG editing, that you'll love using.

4. Security and uptime
Less prone to hacking than WordPress, 99.9% uptime guaranteed, 24/7 security monitoring and a built-in SSL certificate. Not only giving you peace of mind, but Google will value it too.

The good news is that migrating your site the the CMS Hub is straightforward. You can retain the same interface or go for a new design. We can attest to how good the HubSpot CMS is - We use it for our own website here at Collab Agency and have extensive experience in designing and developing in the platform.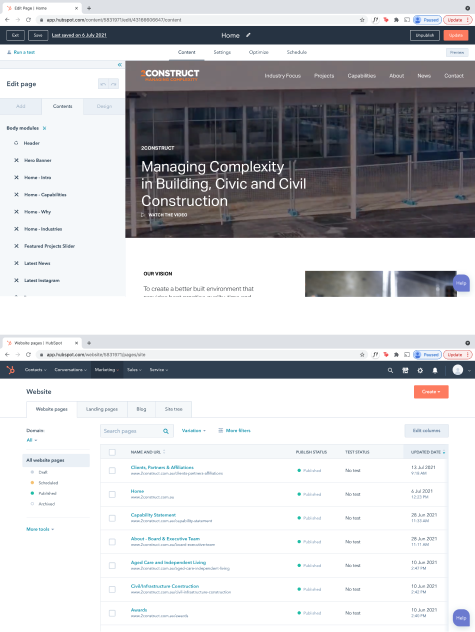 WE PROVIDE HUBSPOT SALES SERVICES FOR BETTER ORGANISED,
OPTIMISED AND ALIGNED OUTCOMES
We'll help your Sales team become better organised, better optimised and better aligned with Marketing.
BETTER ORGANISED
Hubspot CRM implementation
Define deal stages, custom fields

Initial CRM Data Migration

Lead Routing and Ongoing Audits

Build Custom Views for Reps

Build Custom Reports for Managers

CRM Data ongoing clean-up
Enquire Now >
BETTER OPTIMISED
Hubspot Sales Enablement
Email template creation and optimisation
Sequence creation and optimisation
Sales document library
Case study creation
Prospecting automation with Meeting Links
Implement Messages App
Live Chat functionality
Enquire Now >
BETTER ALIGNED
Hubspot Sales & Marketing Alignment
Buyer profiles
Buyer personas
Define MQLs/SQLs
Define Lead Stages
Service Level Agreements (SLA) and Reporting
Develop supporting content plan & execution
Establish a feedback mechanism
Enquire Now >
WHAT CAN YOU EXPECT FROM OUR HUBSPOT CRM SERVICES
Improved sales prospecting, targeting and customer retention

Improved content marketing

Improved website performance

Improved sales and marketing alignment and accountability

Improved sales and marketing performance measurability and forecasting

Improved CRM adoption and usage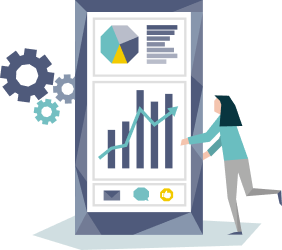 RELATED BLOG POSTS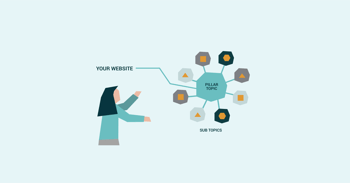 How to Implement a Pillar Content Strategy for Financial Advisors
When it comes to a successful content marketing strategy, producing high-quality and valuable...
Read more >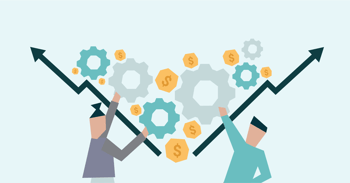 How to Run an Inbound Marketing Campaign for Financial Advisory Firms
If you're a financial advisor looking to get started on your next marketing campaign, you're...
Read more >
RELATED RESOURCES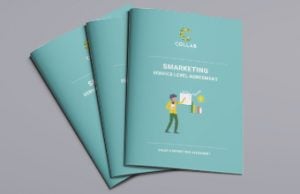 SMARKETING SERVICE LEVEL AGREEMENT
Align your Sales and Marketing through our Smarketing SLA template.
Download >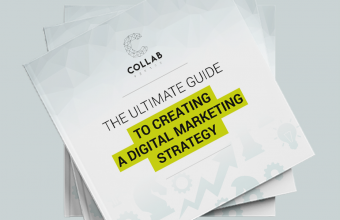 DIGITAL STRATEGY GUIDE
Use our ultimate guide to create a winning digital strategy.
Download >