Remove friction in your buyer's journey
As a HubSpot Solutions Partner we leverage HubSpot's CRM Platform to help manage and grow our client's prospects, leads and customers.
HubSpot's marketing and sales technology enables us to bring together the teams, strategies and content of your Marketing and Sales functions. We take an integrated and collaborative approach to CRM on-boarding. Whether it is your website CMS, your blog, your landing page, social media or eDM, we will work towards a masterplan, so you can be sure that individual tactics work together as one cohesive growth strategy. This provides your business with the best chance of achieving your goals.


HubSpot is a CRM platform built to deliver an 'Inbound' way of growing your business.
What do we mean by 'Inbound'? The 'Inbound' framework is all about empowering your buyer throughout the buying journey, so that they (and your business) can achieve their goals.

We work within the 'Inbound' framework to develop a plan that attracts visitors, engages leads and delights customers. Known as the 'flywheel', this framework is all about removing the friction between each stage, driving referrals and repeat sales.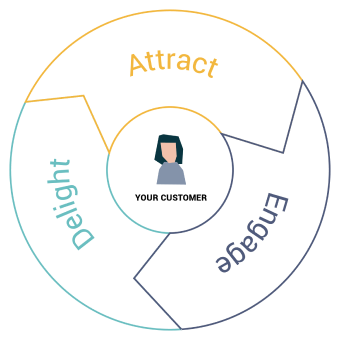 One source of truth
HubSpot, unlike other CRM platforms, is built off the one code base, which means that everyone in your business is working off the same record. This makes for a smoother customer experience and allows for seamless scalability for smaller business as they grow in scale.
As a HubSpot Solutions Partner, we're here to help you successfully work across all of the tools in HubSpot's CRM Platform. We can help integrate the CRM with other critical software in your business such as your ERP or Financial Management software applications to enable two-way, real time updates.
Whether it is the CRM, CMS, Marketing, Sales, Service hubs, or the entire platform, we can help with training, inbound marketing and CMS development as your agency partner, ensuring you always get the most from HubSpot's tools.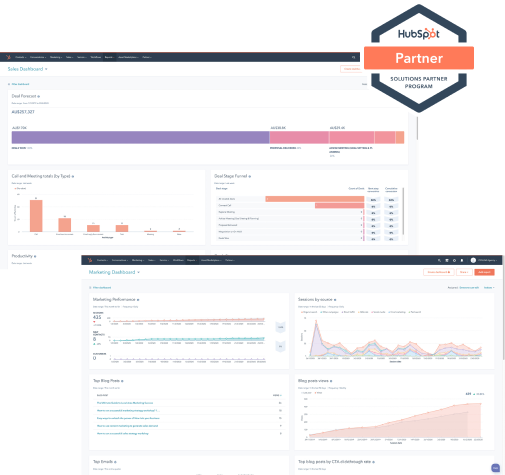 CERTIFIED HUBSPOT CMS PLATFORM DEVELOPMENT
As a HubSpot Solutions Partner and a certified HubSpot Developer, we know a thing or two about the HubSpot Platform and its ecosystem.
This allows us to deliver projects on time and on budget, every time. We are specialists in translating complex designs into HubSpot's CMS and HubDB. We help clients with all kinds of development tasks, from fixing site speed issues and integrating 3rd party applications, to implementing on-page SEO plans and building custom HubSpot module templates for blogs, eDMs, landing pages and forms.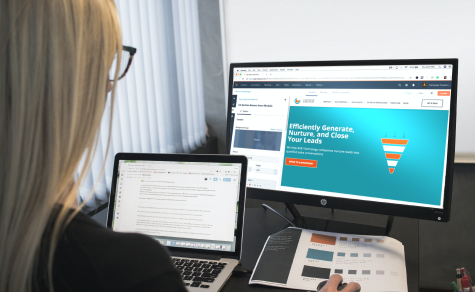 WE PROVIDE HUBSPOT SALES SERVICES FOR BETTER ORGANISED,
OPTIMISED AND ALIGNED OUTCOMES
We'll help your Sales team become better organised, better optimised and better aligned with Marketing.
BETTER ORGANISED
Hubspot CRM implementation
Define deal stages, custom fields

Initial CRM Data Migration

Lead Routing and Ongoing Audits

Build Custom Views for Reps

Build Custom Reports for Managers

CRM Data ongoing clean-up
Enquire Now >
BETTER OPTIMISED
Hubspot Sales Enablement
Email template creation and optimisation
Sequence creation and optimisation
Sales document library
Case study creation
Prospecting automation with Meeting Links
Implement Messages App
Live Chat functionality
Enquire Now >
BETTER ALIGNED
Hubspot Sales & Marketing Alignment
Buyer profiles
Buyer personas
Define MQLs/SQLs
Define Lead Stages
Service Level Agreements (SLA) and Reporting
Develop supporting content plan & execution
Establish a feedback mechanism
Enquire Now >
WHAT CAN YOU EXPECT FROM OUR HUBSPOT CRM SERVICES
Improved sales prospecting, targeting and customer retention

Improved content marketing

Improved website performance

Improved sales and marketing alignment and accountability

Improved sales and marketing performance measurability and forecasting

Improved CRM adoption and usage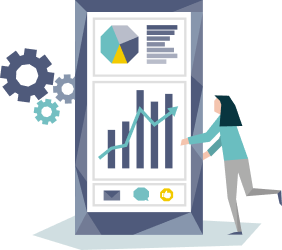 RELATED BLOG POSTS

Brand and Content Marketing. What's the difference?
Today, Content Marketing is one of the most widely used marketing approaches, but has it...
Read more >

How to create a content marketing calendar that works
Staying organised with your content marketing is one of the easiest enablers of success that's...
Read more >
RELATED RESOURCES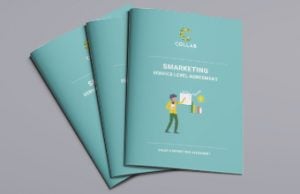 SMARKETING SERVICE LEVEL AGREEMENT
Align your Sales and Marketing through our Smarketing SLA template.
Download >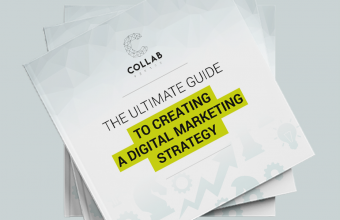 DIGITAL STRATEGY GUIDE
Use our ultimate guide to create a winning digital strategy.
Download >